Friday Five is hosted by Beth of Just Me And My Life. Click on the button to answer todays Friday Five. :) Enjoy!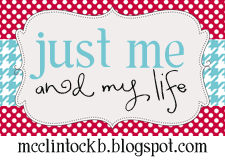 This weeks
Friday Five is Random Question Week
because its the last Friday of the month(can you believe August is over-its almost scary how fast time goes by)!!
Here are the Random Questions
1.Something you are OCD about
I have a lot of things that I meticulous about, but one thing that I do often and that irritates me is when I open the refrigerator just because. I mean I really don't know why, whenever I pass it, I MUST open it for no particular reason. And I do this in my house and somebody elses. >:)
The only true wisdom is in knowing you know nothing.
- Socrates
3.What is the farthest you have been from home?
Farthest I have been was when my partner and I went to Cebu to celebrate our 4
th
Anniversay.(To give you a little ida, the Philippines is composed of 3 islands. Cebu is on the Visayan island and I am livin' on Luzon. Metro manila to be specific.)
Fake Christmas tree for the reason that I never had a chance to use a real christmas tree. It's not common here in the Philippines. We usually re/use a plastic one that we can decorate every year.
5. First Blog you ever read?
This is hard because I can't remember actually. I have a really short term memory. Poh! The next time I encounter a first I will definitely mark it down. :)