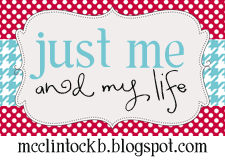 5 things you would like to have off the
CSNStores.com
website(just think you might win and have $35 towards these items)!
I am not into much stuff asides book actually. But since CSNStores.com doesn't have books, I've browsed through their Office and School supplies. I don't know why I fancy paper and pens/pencils but when I have a chance or when I see cute little stuff, I buy it. Impulsive I know but they are sooooo cute. So anyway, here are my 5 picks.
I super love post it's I dunno why. I mean, when I see one I just feel that urge to write and post it anywhere. There was even this one time that I posted a message to my partner in a book. The note just had this - [ <3 ] Lol.
this doesn't need explaining. :)
Since I was not given coloring materials when I was a kid, I felt deprived. Thus making colors a necessity in my list! :)
These I can't go without. I mean, I highlight my book sometimes. The variation of colors the better! :) I even use my highlighter to write down notes when it's a pen-like marker.
1. Pens
I super love pens! I use felt pens and it has to be .05 or .01, super fine points. I don't like bold prints and I write with small letters. And when I use super fine felt pens, it somewhat makes my writing more legible and clean. Or is it just me???
I know $35 is not enough but you have an idea how gaga I am to office and school supply shopping huh? :) This is what I am freaky about. Even though I don't use all these stuff, I still buy it. Maybe that makes me a hoarder? Hmmm . ... . .