1. What's your "comfort food"?
I would say, chocolates and nuts. I dunno but when I'm feeling a little depressed or down, I want to just eat any chocolate I see or buy some nuts to munch.
2.One thing thats on your mind right now?
Gold diggers. But wait, lemme explain. Okay so last week I've found this video from a fellow blogger. It's a song about gold diggers. The tunes catchy, though the title is offensive. :)
3.
what's the best advice you've ever received?
My life doesn't stop when I fail in something. Everybody experiences struggle right? I'm no good in handling these stuff and I always break down. So I was advised to look forward and think positive. Life doesn't stop there, it continues and same thing should happen to me.
4.
If you found $10 today, what would you do with it?
Keep it. I'll save it first. Then when I reach a specific amount/goal, I'll buy myself a treat. Books!!!
5.
What is your least favorite thing to clean in your house?
I'm not much of a cleaner. My partner does that on her weekends. Yeah, I know what your thinking. I'm Lazy. I'm a Sloth. I'm well L-A-Z-Y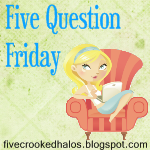 1.
If you could speak with a different accent, what would it be (i.e Australian, Scottish)?
If I could, I'll should Irish or British. Their accent are always entertaining and amazing. I always end up being somewhat hypnotized. :)
2. Can you fall asleep anywhere? (i.e floor, couch, deck)
If it's in my house, yes. whenever I feel sleepy, I just drift away regardless of the area in the house. But if it's a public area(bus, airport, office) not so much.
3.
Do you use public restrooms? If so, do you sit on the toilet?
Yes but with precaution. If it's too dirty, I wipe the bowl clean, then put paper around the bowl so I can sit. If it's too dirty, no! :)
4.
If you were stuck in an elevator for 24 hours, what celebrity would you most want to be stuck with?
Just to make my partner jealous, I'd say Johnny Depp. But to entertain myself by drooling, I'll be with Vin Diesel or Eva Longoria. O.o
5.
Where did you & your significant other go on your 1st date?
It was not an official date-date. :) We actually met when my ex-best friend invited me to join for the meet. It was suppose to be a get together before my ex-best friends partner was scheduled to visit here from Germany. We never did go on a date after that. We just clicked and the relationship began. :)
1. 50's song?
I don't know if i listened to the 50's.

2. Country song?
One in particular is Stay by Sugarland. You should watch the video from Vevo on Youtube or click HERE

3. 80's Song?
Ahhh the 80's! Love the songs in this era. :) Disco. Hahahah!

4.Pop Rock song?
My favorite for this year is Misery by Maroon 5. You gotta love Adam right?? So Yummy.

5. Song done on Glee?
The Madonna song that they did when they were wearing corset. I forgot the title thought. Ohh wait, I think it's express yourself. And Billionaire that they did this season by the new guy. So good.