Here's another post for eBook readers like me as well as people who loves a great cover and story. This is also a great way to discover new authors and talents among the known authors that we admire today. Books featured are free from various websites but mostly the eBook source is Smashwords. Links are provided so feel free to download the book and share it with others. :)
If you happen to know another source that offers free eBooks, don't hesitate to share.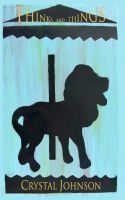 Thinksandthings can hear people's thoughts and turn them into things. However, the world isn't ready for a farm of Grandma clones or an introduced to the Durtle. The Fixer repairs the damage the thinks have caused. But when a fairytale witch escapes to Suburbia and a carousel lion comes to life, the Fixer has to work fast before these things unfold irreversibly, while tracking Thinksandthings.
Book: Thinks and Things
Author: Crystal Johnson
Source:
Smashwords Link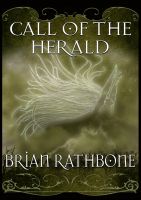 Book One of The Dawning of Power trilogy. Echoes of the ancients' power are distant memories, tattered and faded by the passage of eons, but that is about to change. A new dawn has arrived. Latent abilities, harbored in mankind's deepest fibers, wait to be unleashed. Ancient evils awaken, and old fears ignite the fires of war.
Book: Call Of The Herald
Author: Brian Rathone
Source:
Smashwords Link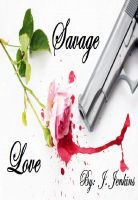 Carolina is happy raising her nephews. She isn't looking for love. Instead, she accepts comfort from her friend. But a chance meeting with a boy and his father will test her resolve to remain unattached. Long held secrets and wishes are revealed as she works to keep everyone safe and satisfied. Will it be too much for her, or will she survive to take her place in the fanciful love of a lifetime?
Book: Savage Love
Author: J. Jenkins
She came alone. Not knowing what she was, Joshua took her in and helped her--not knowing she held the secret to survival!
Book: Out Of The Dark
Author: Shelby Vick
Source:
Smashwords Link
Greta's life is carefree until the abrupt disappearance of her elder sister, and all her courage can't save her from the sinister shadows that engulf her. Even when she finds a way out betrayal and treachery threaten her.
Book: The Glassblower's Daughter
Author: Frances Clarke
Source:
Smashwords Link