As of this post I've already decided to participate in 2 reading challenges for 2011 and now I am adding 2 new more challenges that I found interesting.
Both reading challenges are hosted by
Bookish Ardour.
The first one is
Off The Shelf Challenge
where I will be reading books that I had purchased prior to the start date of the challenge which is January 2011 so that the pile will lessen. Book that is bought after or on January will not be counted.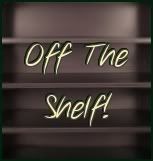 Just thinking now I
think
I fall under Making A Dint which is 30 books or more but I am still not sure. I have to gather all those books that I know are somewhere here. Lol.
If you want to participate you can view the complete guideline
HERE.
I will edit this post to list down all the books that I will be reading for the challenge by the end of December or early January.
Next stop is another reading challenge that I decided to participate since I wasn't able to participate in a similar reading challenge for this year.
I first encounter the Dystopia genre after reading and deciding to participate with
Bart Bookshelf's Dystopia Challenge
, unfortunately I wasn't expecting the amount of book requests from authors as well as my own reviews from books that I bought. Also another factor was the short time span since I discovered the challenge around September I think.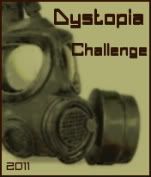 For Bookish Ardour Dystopia Challenge I think I'll fall under Drone which is to read atleast 50 books.
Since I am not really familiar with the genre, I also decided to still use the books that I chose for the previous dystopia challenge. Some of the books are:
The Hunger Games
Catching Fire
Mockingjay
Uglies
Pretties
Specials
Extras
The Knife Of Never Letting Go
The Ask And The Answer
Monsters of Men
1984
Fahrenheit 451
I Am Legend
The Giver
Gathering Blue
Messenger
Among The Hidden
Among The Impostor

Among The Betrayed

Among The Barons

Among The Brave

Among The Enemy

Among The Free

Little Brother

The Super-naturalist

Wither

Awaken

Coraline

V for Vendetta

Player Piano

The Running Man

Neuromancer

The Handmaid's Tale

Under The Dome

Exodus

XVI

Unidentified

Across The Universe

The Opium of The People

Bumped

The Dark Inside

Alliance

Tales of the Whosawhachits: Key Holder of the Realms Book 1

Tales of the Whosawhachits: Enter the 5th Realm Book 2

Epic

Lockdown

Sapphique

Incarceron

All These Things I've done
I don't know if I'll participate in other reading challenges for 2011 since as of now I am on 4, but let's see. A year is a long period of time for a book lover like me. :)
So what 2011 reading challenges are you participating? Do share.