Cover & eBooks is a weekly post dedicated in my discoveries of free eBooks over the Internet. This is also a great way to discover new authors and talents among the known authors that we admire today. Books featured are free from various websites but mostly the eBook source is Smashwords. Links are provided so feel free to download the book and share it with others. :)
For other free eBook sources, leave links in the comment section.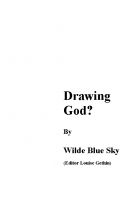 Professor Hue-Bris, a vocal atheist, finds himself lost in an unfamiliar landscape. Is it a dream or something else? If you appreciate this short story, then you are asked, if you are able, to make a small donation to a charity of your choice.
Title: Drawing God?
Author:
Wilde Blue Sky
Link:
Smashwords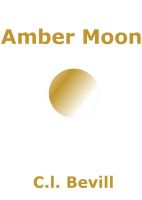 Mirie is a Committee agent and sent to watch a handsome elvish prince. The prince allegedly has the Eyes of the Amber Moon, a dangerous magical artifact, that can be used to destroy the world. She quickly learns that all is not as it seems and the mystery of who she really is is connected to the enigmatic elfish realm. She must fight for herself, the relic, and her love for the halfling prince.
Title: Amber Moon
Author:
C.L. Bevill
Link:
Smashwords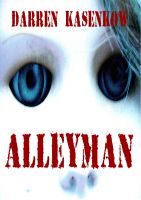 Previously published as part of an Australian anthology, Alleyman is a quick and haunting tale of the meeting of two lost souls. As the sun sets and the rain begins to fall across the city, who knows what stories lie within the pockets of darkness...
Title: Alleyman
Author:
Darren Kasenkow
Link:
Smashwords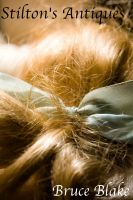 The antique porcelain doll was the last thing Janice's estranged husband bought for the antiques store before he deserted her and their daughter Emily. As life as she knew it dissolves bit by bit, Janice realizes extravagant purchases like the doll may mean the end of Stilton's Antiques. She doesn't realize, however, that this particular doll could mean the end of everything.
Title: Stilton's Antiques
Author:
Bruce Blake
Link:
Smashwords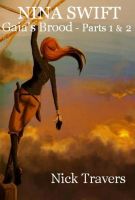 The day after Nina Swift's 16th birthday, with a disparate crew & a dilapidated airship, she sets out to retrace her famous mother's final journey. Friendship, adventure, betrayal, horror, & assassins wait her as she delves deeper into her Mother's mysterious past & the greatest secret of the age. In parts 1 & 2 Nina receives a mysterious gift, confronts the Beaks, & steals her own airship.
Title: Gaia's Brood - Parts 1 and 2
Author:
Nick Travers
Link:
Smashwords