Cover & eBooks is a bi-weekly post dedicated in my discoveries of free eBooks over the Internet. This is also a great way to discover new authors and talents among the known authors that we admire today. Books featured are free from various websites but mostly the eBook source is Smashwords. Links are provided so feel free to download the book and share it with others. :)
For other free eBook sources, leave links in the comment section.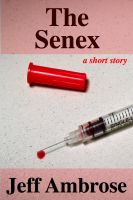 Title: The Senex
Author: Jeff Ambrose
Smashwords Link:
https://www.smashwords.com/books/view/36549
Richard Madison's time is up. He must die. And his son, Bruce, must accompany him to the Geriatric Clinic. But Richard has been planning for this day for nearly twenty years—since he received his termination letter—and what he does on this his last day reveals to Bruce a deep truth about human life.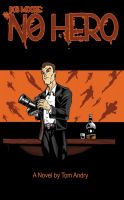 Title: Bob Moore: No Hero
Author: Tom Andry
Super powered humans started appearing 30 years ago. Now, they are everywhere. Bob Moore, Private Eye, dares to investigate those who could incinerate him with a thought. When he is called to help a super from his past, however, he'll be pushed to his limit. When supers and the police think there is no crime, can he get to the truth? Will he want to for the man that destroyed his marriage?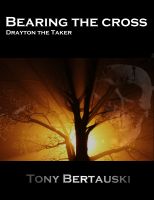 Title: Bearing The Cross
Author: Tony Bertauski
Drayton, the taker of human essence, often mistaken for the Angel of Death, has absorbed the the last moments of Andrew Drummond's life. But not before he demands vengeance. Drayton will deliver, for it is a just request.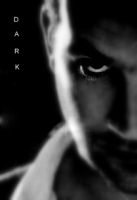 Title: Dark
Author: Evangeline Love
There's something exciting about being someplace your not allowed to be, what's more exciting is doing something you know you shouldn't do. Something that is so sinfully sweet you'll throw caution to the wind and ride the thrill. Who care's if you might loose your job, rip your dress and loose a few pints of blood in the process...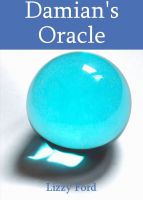 Title: Damian's Oracle
Author: Lizzy Ford
Caught in the war between the White and Black Gods, Sofia and her rare gift bring victory to he who grabs her first. Her difficult transition from human to oracle forces her into a new world, where she struggles in her role as Damian's mate and to help a mysterious man who's supposed to be dead. Romantic fiction: contemporary,fantasy.Non-erotica.Adult content warning is for explicit language.