Cover & eBooks is a bi-weekly post dedicated in my discoveries of free eBooks over the Internet. This is also a great way to discover new authors and talents among the known authors that we admire today. Books featured are free from various websites but mostly the eBook source is Smashwords. Links are provided so feel free to download the book and share it with others. :)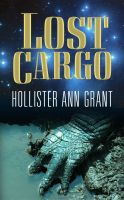 Title: Lost Cargo
Author: Hollister Ann Grant
Smashword Link
When Travis Maguire chases his dog into Washington, D.C.'s Rock Creek Park wilderness, he finds more than the dog -- he discovers a camera with photos of a mysterious black triangle that crashed in the woods. Obsessed with the photos, Travis searches for the wreck with two friends: beautiful Lexie Collins, who's convinced a UFO came down outside the city, and her skeptical brother Burke.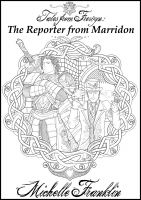 Title: The Reporter from Marridon
Author: Michelle Franklin
Smashword Link
A reporter from Marridon is dispatched to meet with the famous Commander and Den Asaan, heroes and saviors of the Two Continents. It would seem to be a simple task, to ask a few questions of the strange woman and giant, but when the reporter slights the king's personal guard, he finds that getting a story to print may be harder than previously conceived.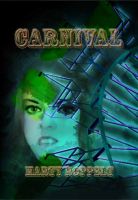 Title: Carnival
Author: Marty Roppelt
Smashword Link
A young man with his future planned enjoys a summer day at the lake with his fiance-to-be.... Until a sinister carnival comes to town and changes everything.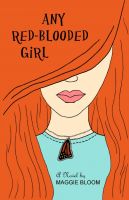 Title: Any Red-Blooded Girl
Author: Maggie Bloom
Smashword Link
The last thing fifteen-year-old Flora Fontain wants to do is spend her summer vacation stuck in a tent with her overprotective parents. But since her parents trust her as much as they trust a cat burglar at the moment, Flora has no choice but to suffer through the boyfriend-less summer of her discontent from the back of a rented SUV--until fate tosses a sexy, sophisticated gypsy boy into her path.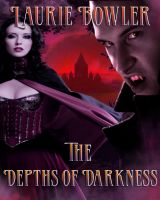 Title
: The Depths of Darkness
Author
: Laurie Bowler
Smashword Link
Patty is a low level worker for The Agency, an organisation of witches that controls the world of the supernatural. Patty grew up an orphan with normal human parents, but when her powers as a witch emerged she was drawn to, and joined, The Agency. When her friend and mentor, the high witch Matace, is murdered, Patty is unsatisfied with the reports of his death and begins her own investigation.